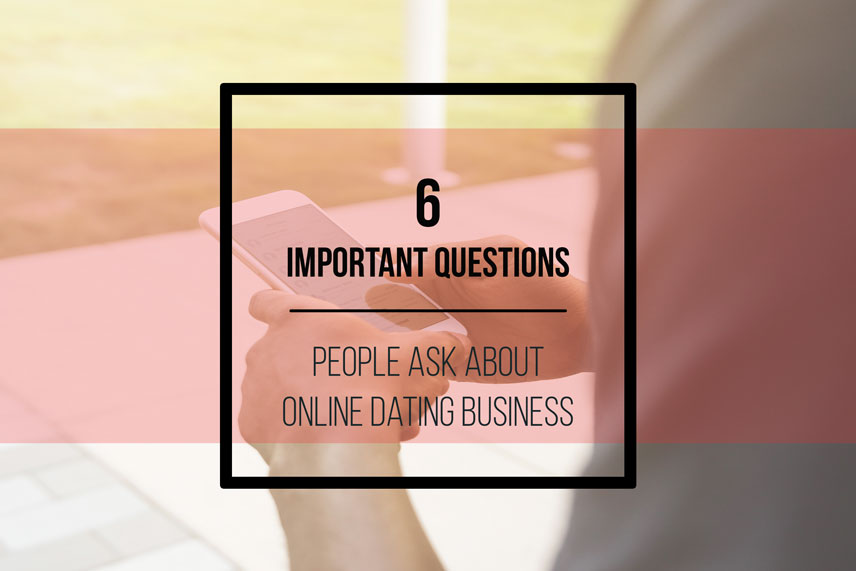 Finding love or friendship online is getting highly popular as today's generation is too busy to find love partners on their own. This makes people use dating websites which present a perfect business opportunity for someone looking to invest their time and money into starting and running an online dating business. Dating business can be set up easily and it can provide a perfect opportunity to earn some extra income!
However, before starting the dating business, it is important that you get into the dynamics of this business and learn everything about it starting from business plan, cost involved in setting up the business and other factors. So, in this regard given below are some of the important things that people ask before starting online dating business.
#1. What is the target market?
One of the first and most important things that you need to have a proper idea about is the market that you want to target. You should decide about the locations that you want to cater and also people.
Whether you want to provide dating service to single or you would also be targeting people from all walks of life should be decided by you. Thus, defining your target market is important before starting the online dating business. It can help develop a proper business model and easily cater to the demands of the customer residing in a particular area.
#2. How does an online dating business make money?
Another important aspect that you should have proper knowledge about is how the dating business will make money. The ultimate aim behind running every business is to earn money. Therefore, you should be able to find ways to earn money through your online dating business.
Profits are the backbone of every business and is needed for the survival of it. So, it is important that you fully evaluate the business model and track ways to earn profit going forward before you start the business.
#3. What is the potential growth of the online dating business?
Every business is started with an aim that it will grow over a period of time. Similar should be the approach while setting up the dating business. Online dating business has witnessed tremendous growth in recent times. Therefore, you should evaluate the growth potential of your business model before taking your business plan to the ground.
#4. What is the expenditure involved in opening an online dating business?
Although dating business in initial phase does not require much investment, it is still important to have a fair idea about the costs that would be required to commence and run the business over a period of time. To start the business, you would want to have a perfectly operating website as well as you would want to promote it via different advertising channels. All these activities require money. Thus, having a clear idea about the budget becomes important to manage the business smoothly.
#5. How to promote and market an online dating business
Once you have successfully set-up your online dating business, it gets most important to promote it in the market among your prospective customers. For this purpose, you can make use of social media, online advertising campaigns and email marketing.
You can also ask your single friends and family members to use the website and contribute to its popularity. Thus, marketing is an important aspect of the online dating business and you should therefore follow a proper approach to make it popular among your audience.
#6. How to retain customers?
The first thing an online dating business owner wants is to hope for the recommendations from their customers. If a certain user is suggesting some other potential customer to use your dating platform, then it is one of the best ways to retain customer.
To make this happen, you should always encourage your users to spread positive word about your online dating service. Also, you can try other methods of advertising to retain and bring more customers to your platform. Try different competitions, small gifts and other things that your customers would find interesting. How to find the best solution? Try to think as a customer about the things you would want!
Starting a business is not an easy task. You have to think through a lot before actually starting. Make sure you have a proper business plan, because planning your tasks may actually help to achieve success.